Portland Metro Area Real Estate Inventory/Median Home Price/Days on Market Through February 2021
Here's an overview of the Portland, Oregon residential real estate market as of the end of February, 2021.  If you have any questions about your property or the market in general, let's set up a time to talk.
Inventory:  The Sellers' market continues and for the 2nd month in a row the Portland metro area has a 1-month inventory of homes available for sale.  With the high demand among buyers, this means that the current homes for sale will be sold and/or under contract within one month.  For comparison, a balanced market is 4-6 months of inventory.  Last year at this time, inventory was 2.2 months; and in 2019, we had 3.3 months of inventory.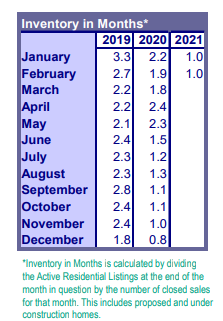 Median Home Price:  The continued high demand for homes pushed the average home price in the metro area to $528,500, a 14.8% increase over February 2020.  The median price of metro area homes is now $470,000, up from $407,500 at this time last year, and increase of 15.3%.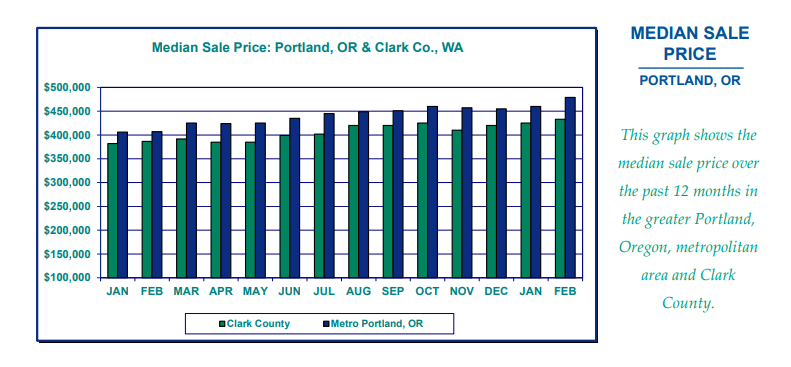 Days on Market:  The low inventory of homes, interest rates below 3% for the first two months of the year, and continued high demand for homes has pushed down the number of days homes are on the active market.  The average days on market has dropped from 68 days in February 2020 to just 42 days in February 2021.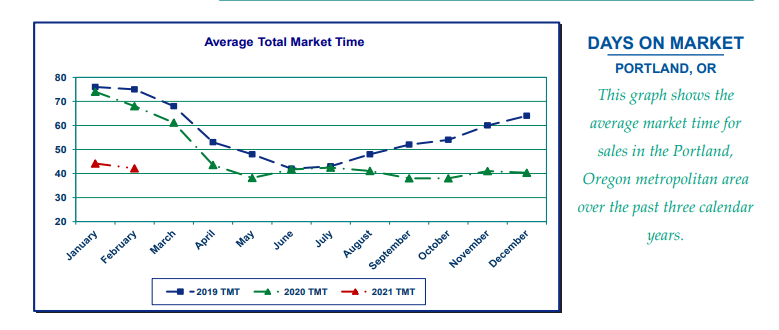 (Data and graphs provided by RMLS)