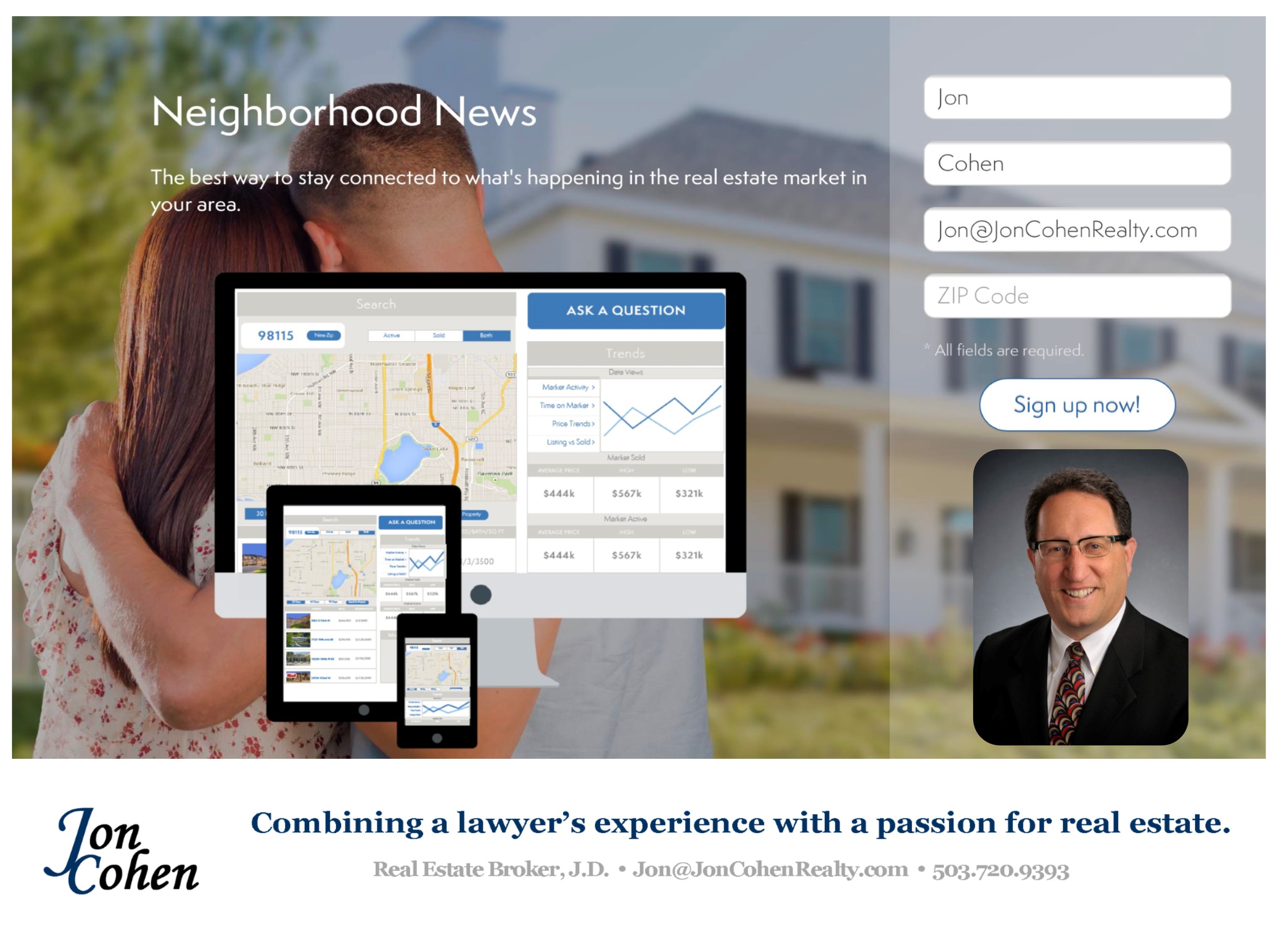 Neighborhood News is the best way to stay connected to what's happening in the local real estate market. This free monthly email newsletter provides current housing activity and trends in your neighborhood or the neighborhood where you're looking to buy.
Sign up for Neighborhood News right now and you'll have a chance to connect with the Portland Timbers – you'll be entered into a drawing for two tickets to the next Portland Timbers home game on July 7, 2018.
Signing up is easy. Just go to the  Neighborhood News page at www.JonCohenRealty.com – or click the photo above – and sign yourself up. You can also send me an email at Jon@JonCohenRealty.com with the zip code of any neighborhood where you might like to live or buy investment property.  You will receive your first Neighborhood News right away and receive monthly updates with fresh data every 30 days.
This is just one of the ways I can help you meet your real estate needs.  I am always happy to connect with you to talk about your real estate goals and how I can help you achieve them.  I look forward to connecting with you soon.