We know Portland's housing market is competitive. We have lots of people looking to buy a home and not enough homes to satisfy them all. So many sellers are receiving multiple offers for their homes and choosing among hopeful buyers. That's where the second level of competitiveness comes in.  Not only are buyers competing with price for the few homes that come on the market, they are competing among themselves to be sure they present the best buyer situation for the seller to consider.
Lending Tree just released its comparison of metro areas with the most competitive buyers and Portland comes in at #4, behind San Jose, CA, San Francisco, CA and Raleigh, NC.  San Diego, CA joins Portland in the #4 position.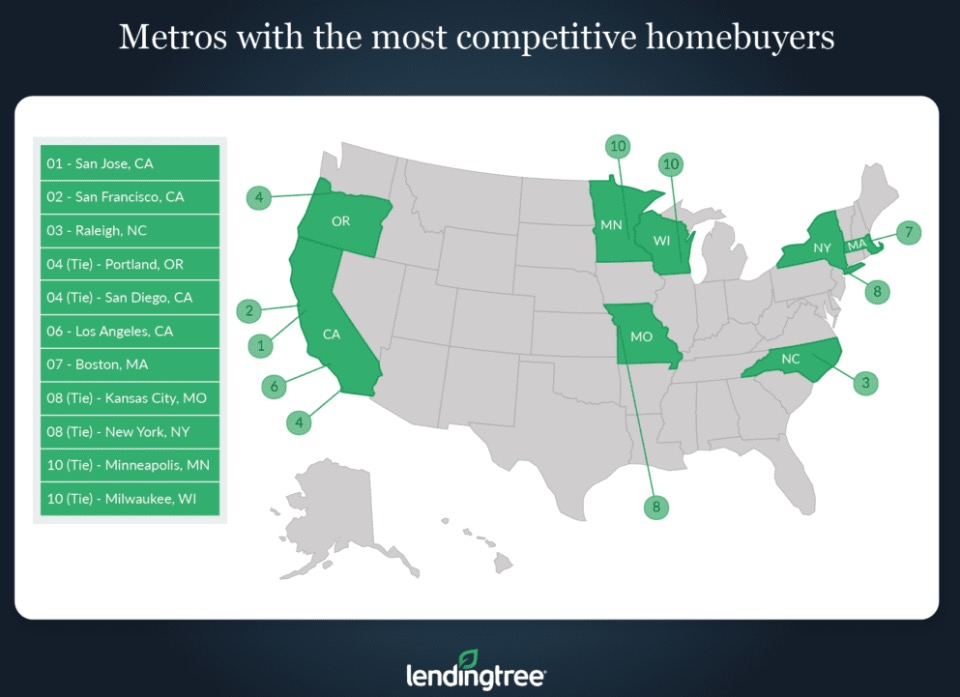 What makes a buyer more competitive? According to Lending Tree, credit scores, percentage of the purchase price used as a down payment, and patience to shop around for the best mortgage.  Buyers in the most competitive home-buying markets have higher credit scores, are offering to pay larger down payments, and are looking for the best loan package available.
When sellers are mulling over the various offers received for their home, they tend to look beyond the total purchase price.  They want to know that the buyer is putting some money at risk when buying the home – is the buyer putting its own "skin in the game" or simply playing with "other people's money?".  As a result, it is often difficult to compete with an all cash offer.  Beyond the all cash offers, risk is also reflected in both the earnest money and the total down payment.   The seller also wants to know that the buyer's lender is reliable – a lender with a good reputation for closing transactions smoothly and easily.
When you're ready to make your offer, be sure you are presenting the best picture of yourself as a buyer.