Two Reasons Why Today's Housing Market Isn't a Bubble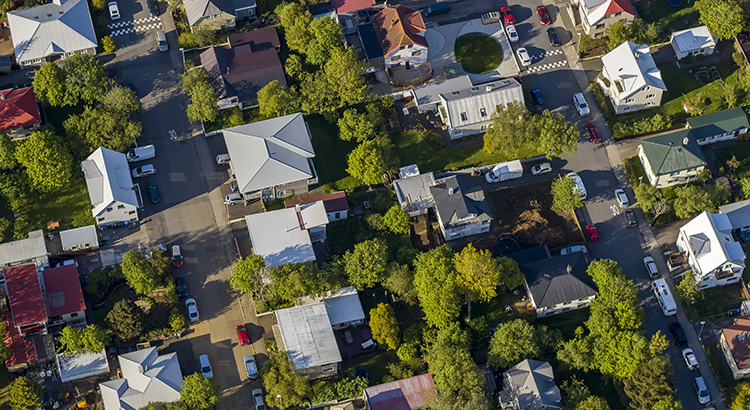 You may be reading headlines and hearing talk about a potential housing bubble or a crash, but it's important to understand that the data and expert opinions tell a different story. A recent survey from Pulsenomics asked over one hundred housing market experts and real estate economists if they believe the housing market is in a bubble. The results indicate most experts don't think that's the case (see graph below):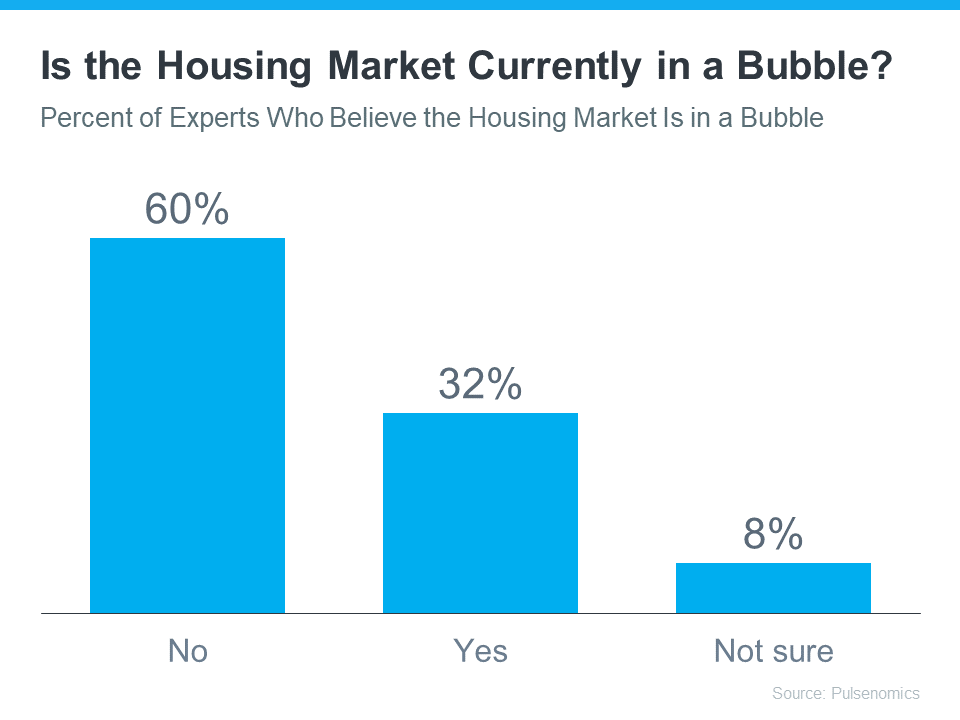 As the graph shows, a strong majority (60%) said the real estate market is not currently in a bubble. In the same survey, experts give the following reasons why this isn't like 2008:
The recent growth in home prices is because of demographics and low inventory
Credit risks are low because underwriting and lending standards are sound
If you're concerned a crash may be coming, here's a deep dive into those two key factors that should help ease your concerns.
1. Low Housing Inventory Is Causing Home Prices To Rise
The supply of homes available for sale needed to sustain a normal real estate market is approximately six months. Anything more than that is an overabundance and will causes prices to depreciate. Anything less than that is a shortage and will lead to continued price appreciation.
As the graph below shows, there were too many homes for sale from 2007 to 2010 (many of which were short sales and foreclosures), and that caused prices to tumble. Today, there's still a shortage of inventory, which is causing ongoing home price appreciation (see graph below):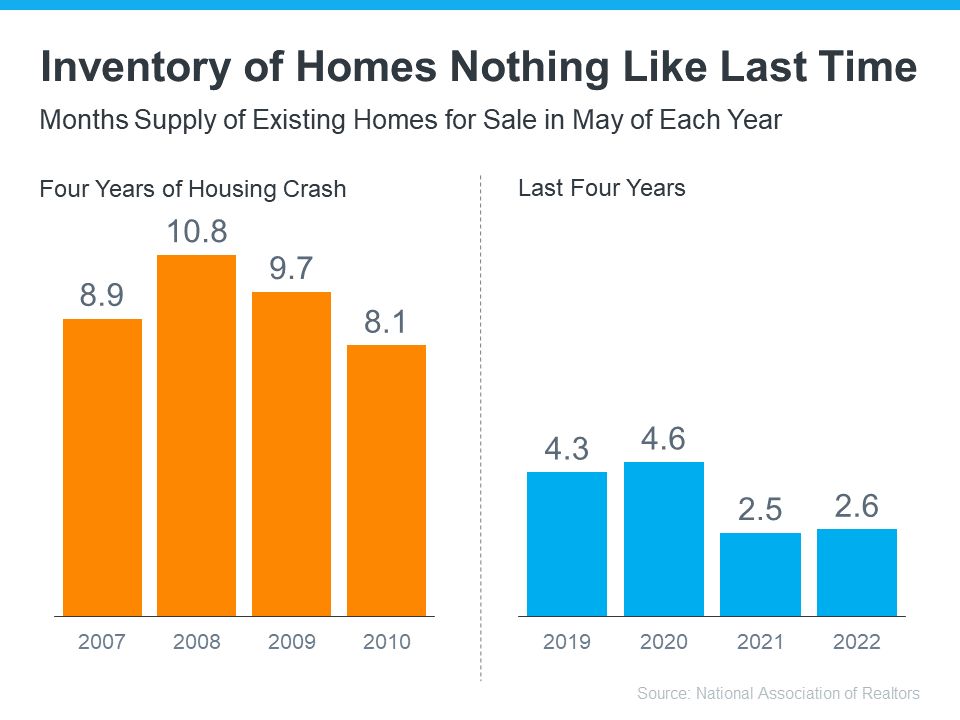 Inventory is nothing like the last time. Prices are rising because there's a healthy demand for homeownership at the same time there's a limited supply of homes for sale. Odeta Kushi, Deputy Chief Economist at First American, explains:
"The fundamentals driving house price growth in the U.S. remain intact. . . . The demand for homes continues to exceed the supply of homes for sale, which is keeping house price growth high."
2. Mortgage Lending Standards Today Are Nothing Like the Last Time
During the housing bubble, it was much easier to get a mortgage than it is today. Here's a graph showing the mortgage volume issued to purchasers with a credit score less than 620 during the housing boom, and the subsequent volume in the years after: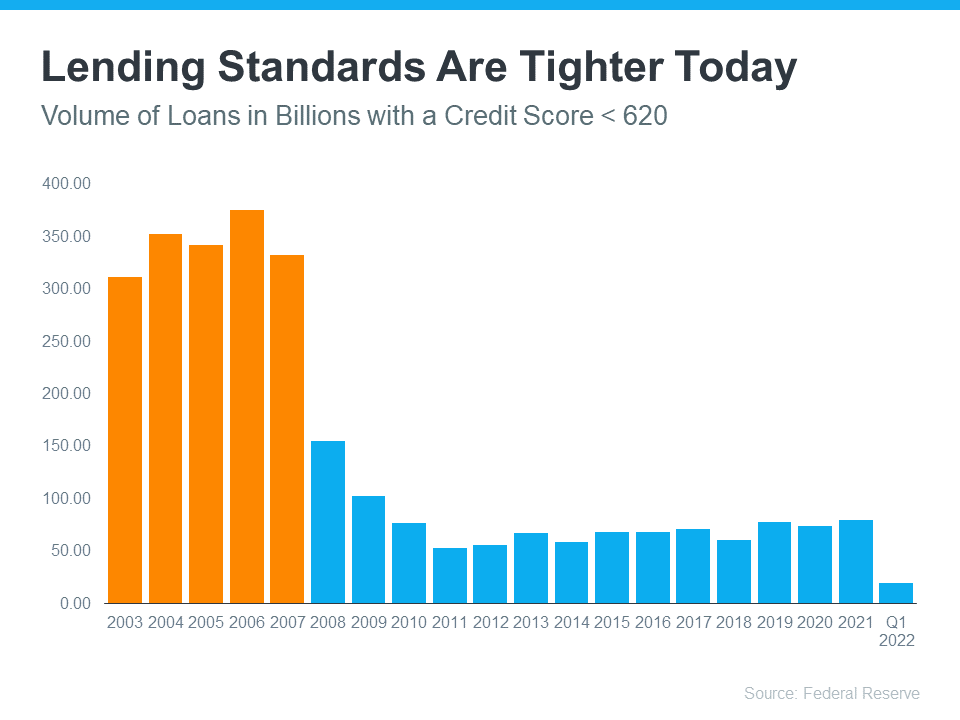 This graph helps show one element of why mortgage standards are nothing like they were the last time. Purchasers who acquired a mortgage over the last decade are much more qualified than they were in the years leading up to the crash. Realtor.com notes:
". . . Lenders are giving mortgages only to the most qualified borrowers. These buyers are less likely to wind up in foreclosure."
Bottom Line
A majority of experts agree we're not in a housing bubble. That's because home price growth is backed by strong housing market fundamentals and lending standards are much tighter today. If you have questions, let's connect to discuss why today's housing market is nothing like 2008.
Portland Metro Area Real Estate Inventory/Median Home Price/Days on Market Through February 2021
Here's an overview of the Portland, Oregon residential real estate market as of the end of February, 2021.  If you have any questions about your property or the market in general, let's set up a time to talk.
Inventory:  The Sellers' market continues and for the 2nd month in a row the Portland metro area has a 1-month inventory of homes available for sale.  With the high demand among buyers, this means that the current homes for sale will be sold and/or under contract within one month.  For comparison, a balanced market is 4-6 months of inventory.  Last year at this time, inventory was 2.2 months; and in 2019, we had 3.3 months of inventory.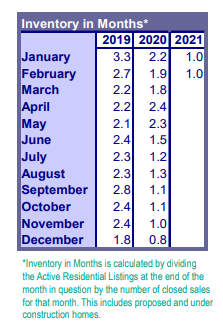 Median Home Price:  The continued high demand for homes pushed the average home price in the metro area to $528,500, a 14.8% increase over February 2020.  The median price of metro area homes is now $470,000, up from $407,500 at this time last year, and increase of 15.3%.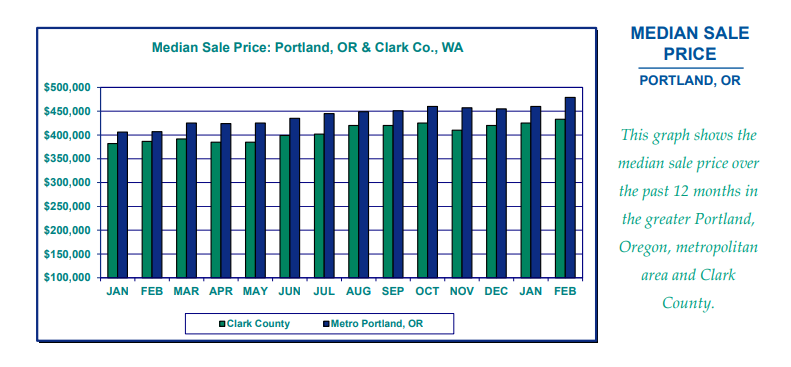 Days on Market:  The low inventory of homes, interest rates below 3% for the first two months of the year, and continued high demand for homes has pushed down the number of days homes are on the active market.  The average days on market has dropped from 68 days in February 2020 to just 42 days in February 2021.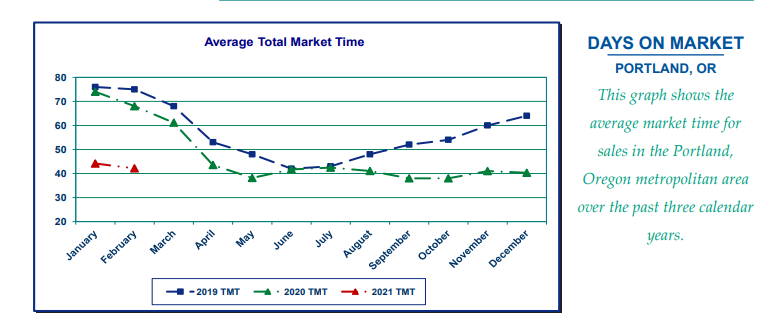 (Data and graphs provided by RMLS)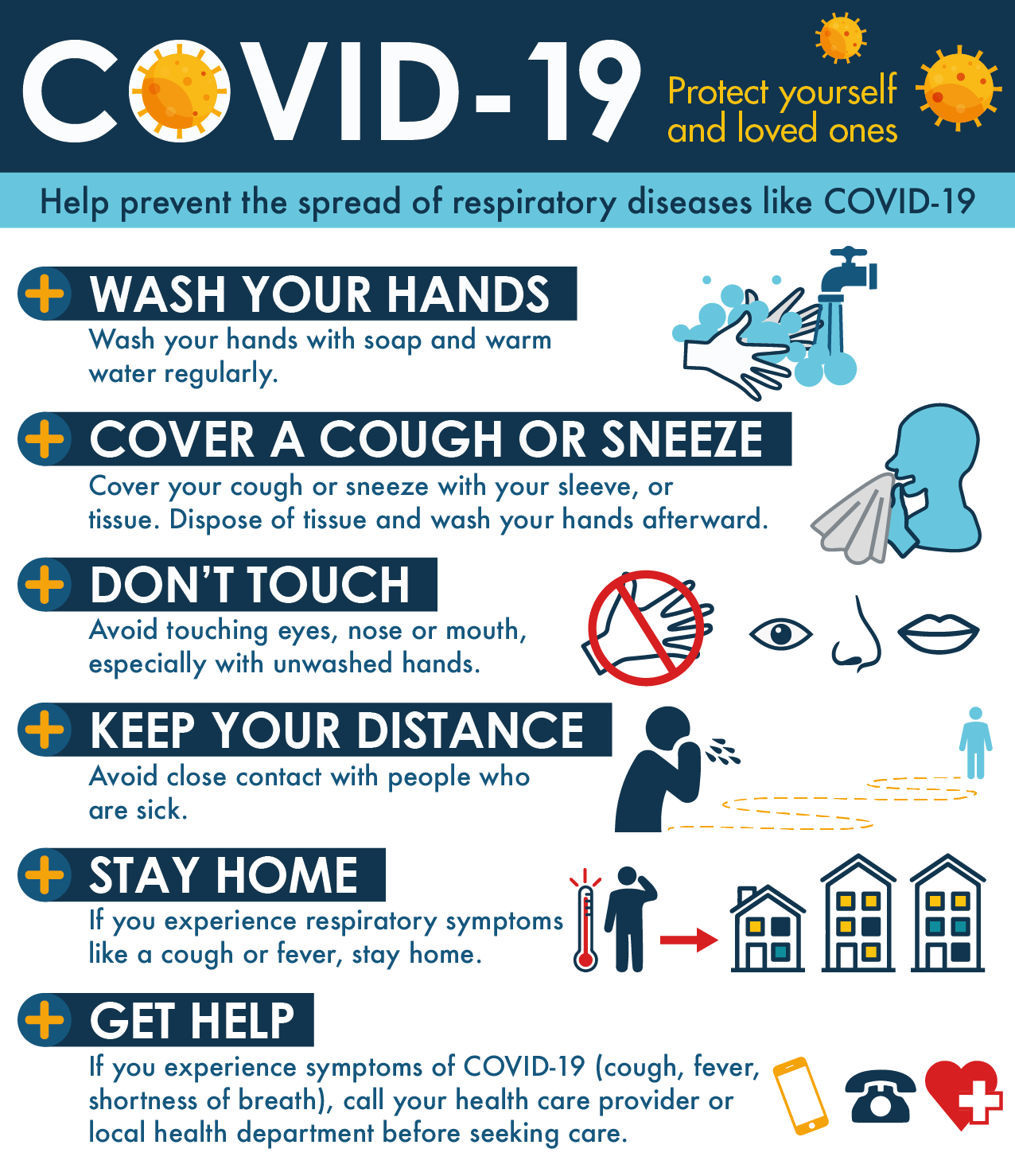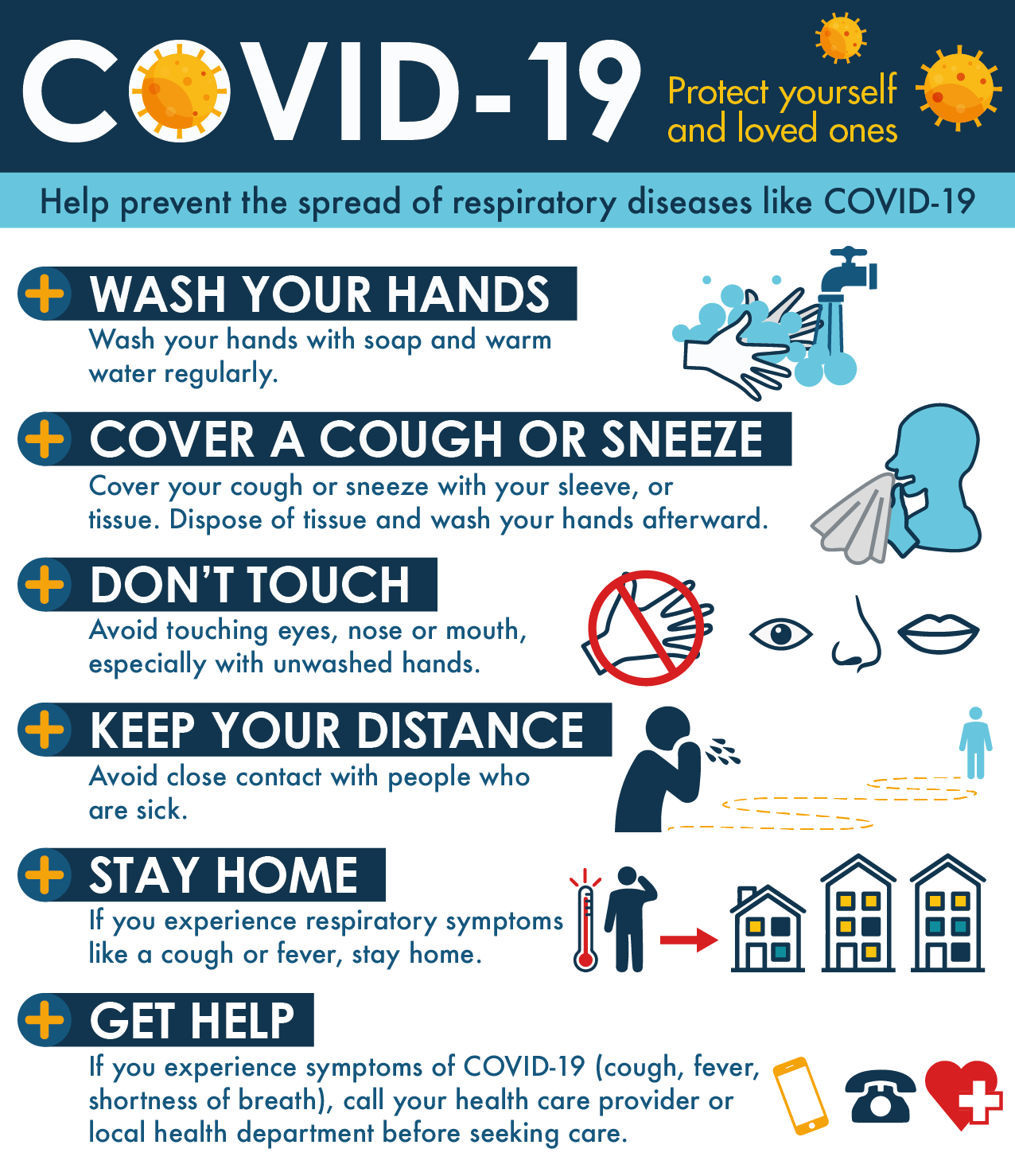 Here's what I'm doing in my business to protect my clients, myself, other Realtors and their clients, and our community against the spread of coronavirus.
We are all concerned about controlling the spread of coronavirus in our communities, around the country and around the world.  We are all making sacrifices to reduce the likelihood of contracting or spreading the virus and #FlattenTheCurve.  However, many people still have a need to be active in the real estate market.  Some buyers are facing an expiring lease, or must reinvest the proceeds from a prior sale to avoid unwanted tax consequences.  Some sellers are forced to move because their jobs are taking them to a new town or new state, while others have moved to assisted living facilities and must sell their home to cover the costs.  Whatever the reason, I have found that some people need to buy or sell even at this difficult time.
So, here are the steps I'm taking in my business to protect against the spread of coronavirus:
For Sellers:
If the sellers are living in the house, all showings are by appointment only, and I am present for each showing to ensure compliance with the steps below (and I will keep my distance while the visitors are in the house).
Wearing my own disposable gloves and shoe covers, I turn on all the lights in the house prior to the scheduled visit, and turn off the lights after the visit, in order to reduce the need for others to touch the switches.
I give every visitor disposable gloves and shoe covers to where during their visit, and provide a trash can at the front door for proper disposal.  This will give comfort to the seller that the guests are not tracking any infection into the house, and they will be touching doorknobs, cabinets and drawers with gloves, not their bare hands.  This will also allow visitors to open doors, cabinets and drawers with less worry about coming in contact with the virus.
I wipe down all doorknobs, counters, faucets and light switches after the guests leave the house.
Open Houses – Following the recommendation of the Oregon Association of Realtors, and in line with the ban in Seattle, I am not hosting open houses at this time.  I will not be surprised if Oregon implements a statewide ban on public and broker open houses in the near future.
For Buyers:
I contact the listing agent and ask what measures they and the sellers have taken to protect visitors to the house, and then discuss the response with my buyers to be sure they are comfortable.
I ask my buyers to drive themselves to each property and meet me there so we don't put each other at risk.
I provide disposable gloves and shoe covers for each person and for each property.
Social Distancing is a term we have come to know too well in the past few weeks.  Embrace the concept, keep washing your hands, and take care of yourself and your families.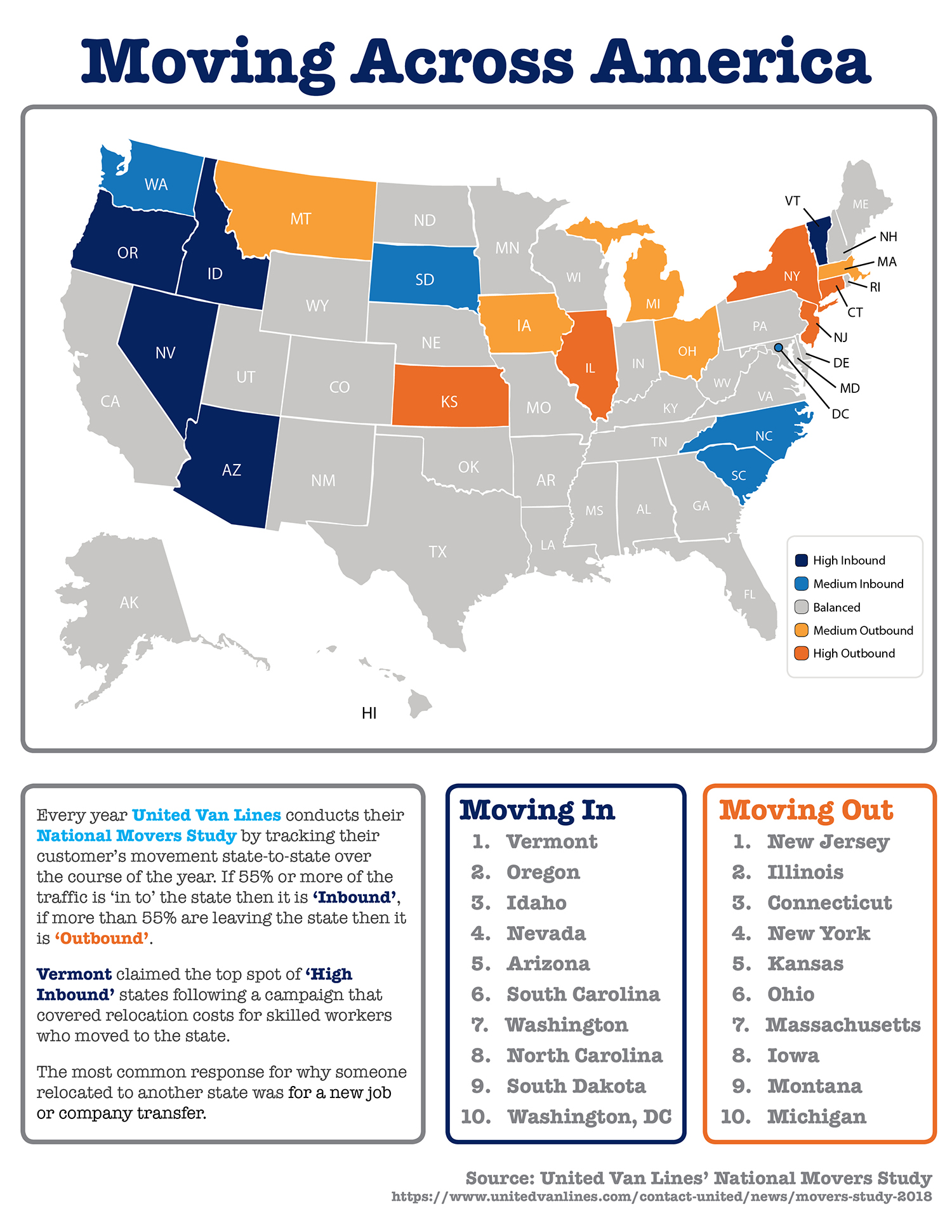 [INFOGRAPHIC]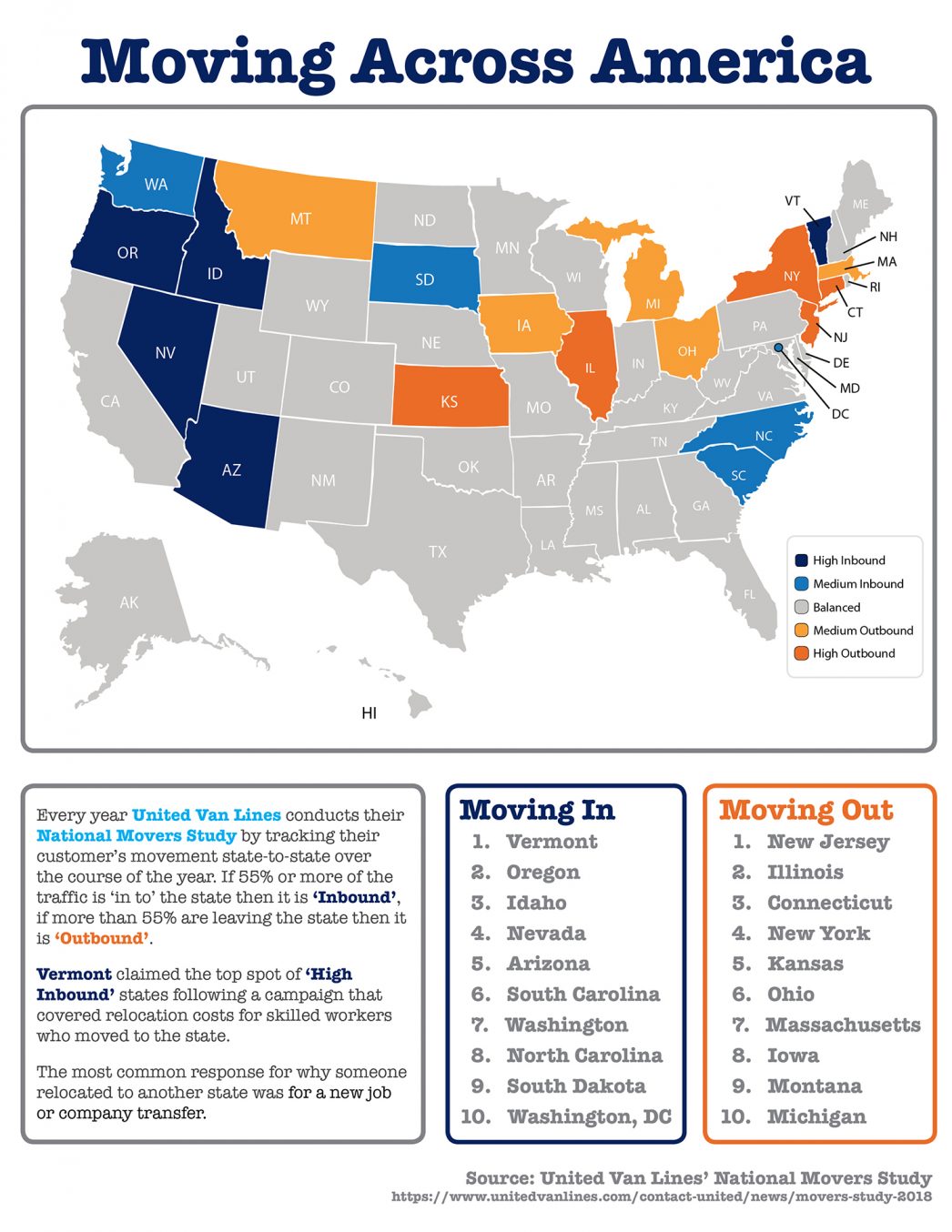 Some Highlights:
Every year United Van Lines conducts their National Movers Study by tracking their customer's movement state-to-state over the course of the year.
While Vermont claimed the top spot, Oregon slotted into the #2 ranking of states with the highest percentage of inbound residents.
The most common response for why someone relocated to another state was for a new job or company transfer.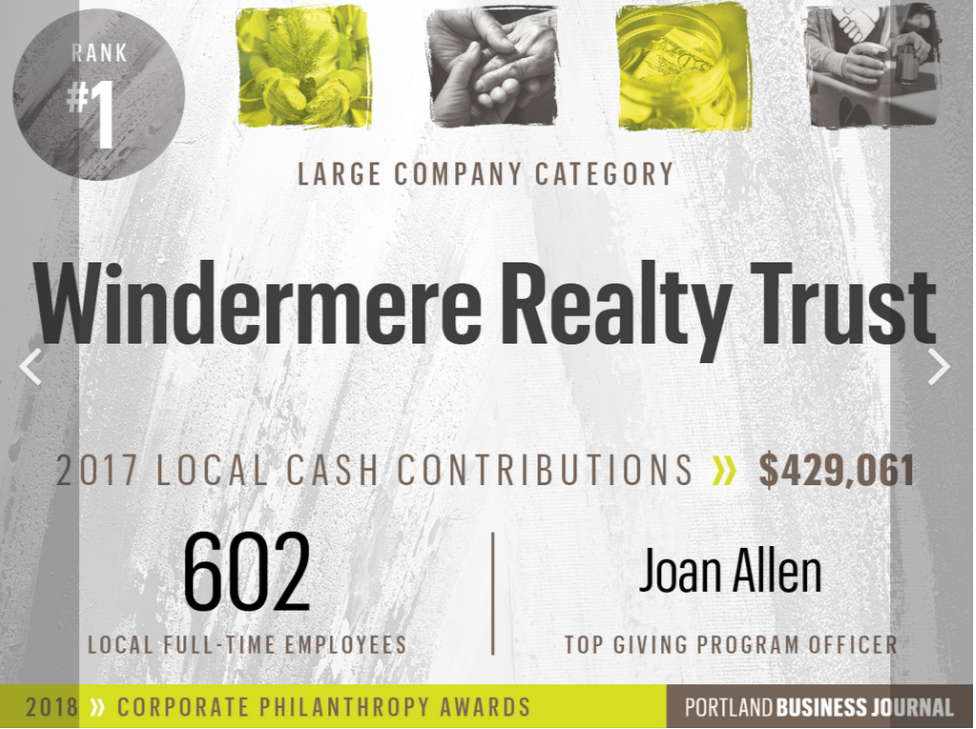 Windermere Realty Trust matched many of the criteria I sought when I changed real estate brokerages almost 18 months ago. Among those criteria was community support, for which the Portland Business Journal has just announced Windermere Realty Trust as the Most Generous Corporate Philanthropist among large corporations in Oregon & SW Washington. Together with this firm's professionalism and collegiality, the company's community support is second to none. I am proud to be affiliated with Windermere Realty Trust!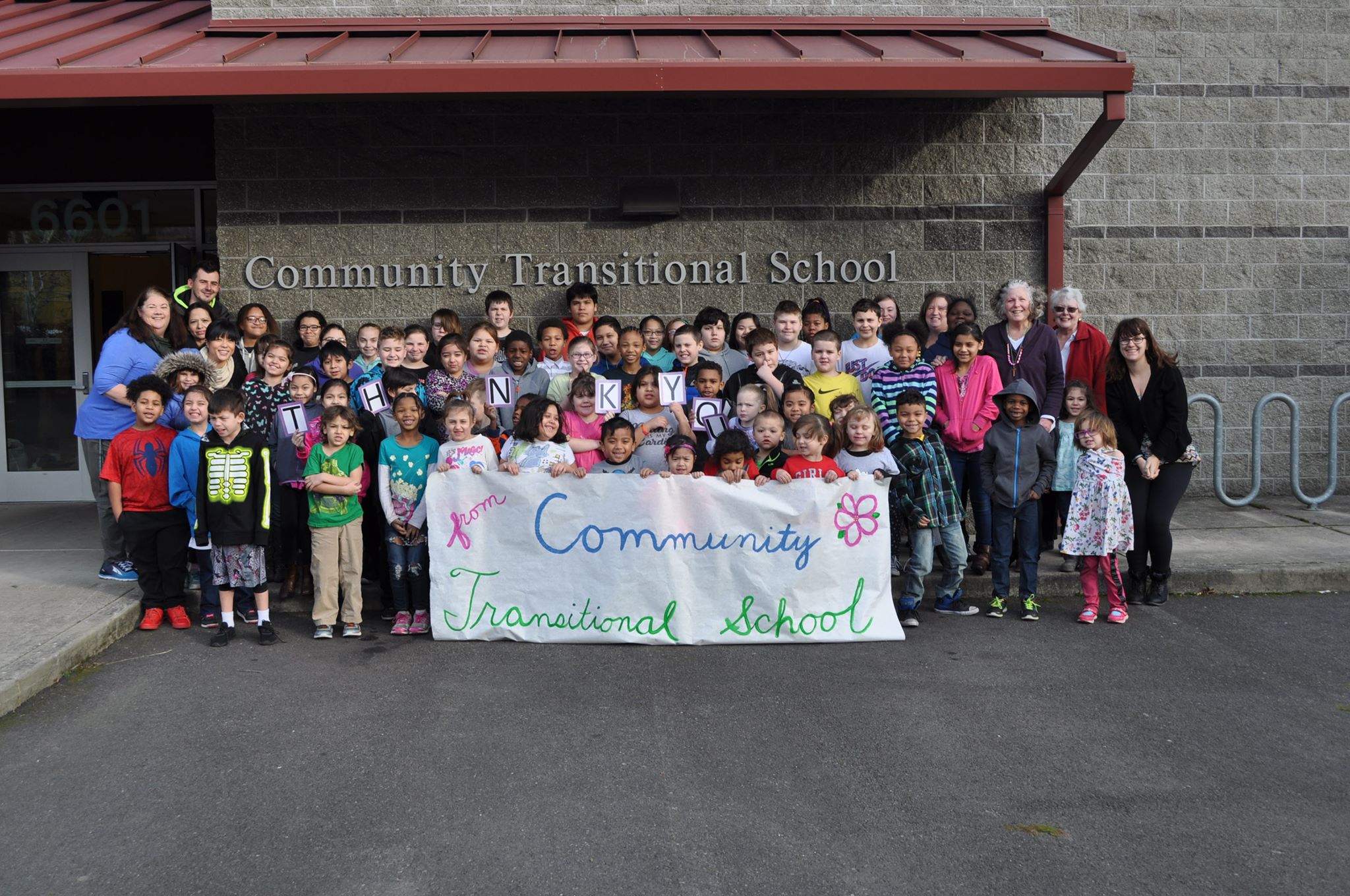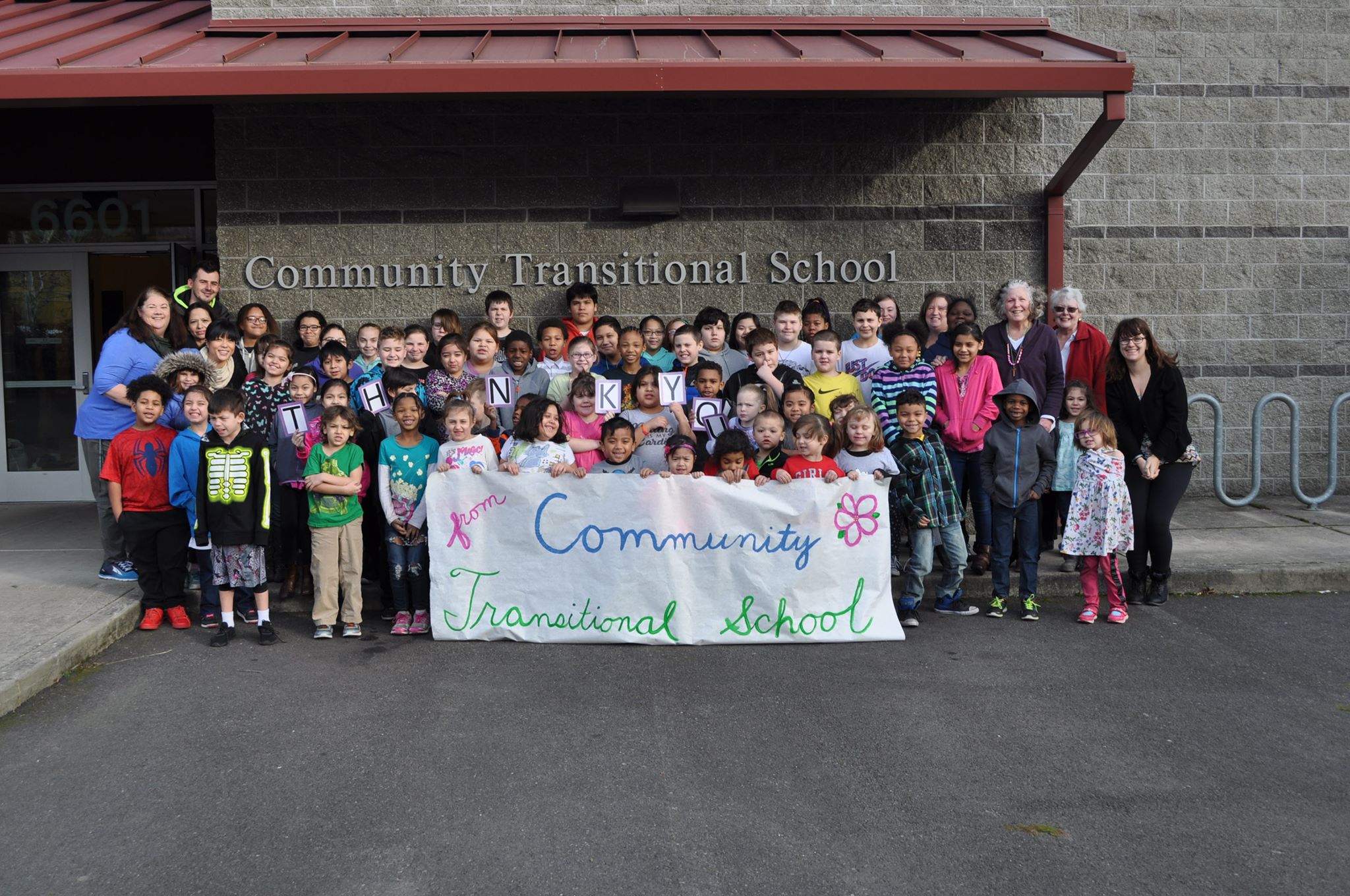 The Community Transitional School is trying desperately to collect enough school supplies for its community as the school year is about to begin.  The Community Transitional School serves "the hidden homeless," the students who live with their homeless and transient families through Multnomah County.  The school is always striving to achieve its mission: To provide at-risk children with a stable educational environment that promotes their academic and personal growth.
If you are able to gather supplies, please deliver your donations to the barrel labeled "Positive Charge! for Community Transition School" at my office – Windermere Realty Trust, 6443 SW Beaverton-Hillsdale Hwy., Suite 100 M-F from 8-5:30 (closed on Labor Day), or contact me at Jon@JonCohenRealty.com or 503-720-9393 to arrange for pickup.
The Community Transitional School has an urgent need for the following items:
School Supplies
Large pencil boxes
Crayola or Prang watercolors (8 or 16 colors)
90 pound water color paper
Inexpensive paper plates
Playdough (in containers, not in kits)
Snacks for Pre-K and K classrooms)
Standard size backpacks
2-pocket folders in single colors
Plain copy paper (8 ½ x 11)
Paper Mate flair felt-tip pens (all colors)
Trapper Keeper zipper binders for middle schoolers
Post It Notes
Lined and unlined self-stick chart paper
Blue painter's tape
Construction paper – single color packets (8 ½ x 11)
Misc. Supplies
Chinet plates
Clorox
Clorox wipes
Paper towels
Soft Scrub
Tissues
Student Tri-Met tickets for after-school Leadership Program
Office Supplies
Peel & Seal #10 envelopes
Small, disposable, single-use cold packs
Large Band-Aids for large scrapes
Postage stamps
Lables/Name Tags (Peel & Stick)
Scotch Tape refill rolls for standard dispensers
Hygiene Products
Lice shampoo and spray
Deodorant
Q-tips
Toothpaste (family size)
Hair ties and similar accessories
Other items
Athletic/tennis shoes – kids size 11 – boys and girls
As always, your kindness and generosity is greatly appreciated.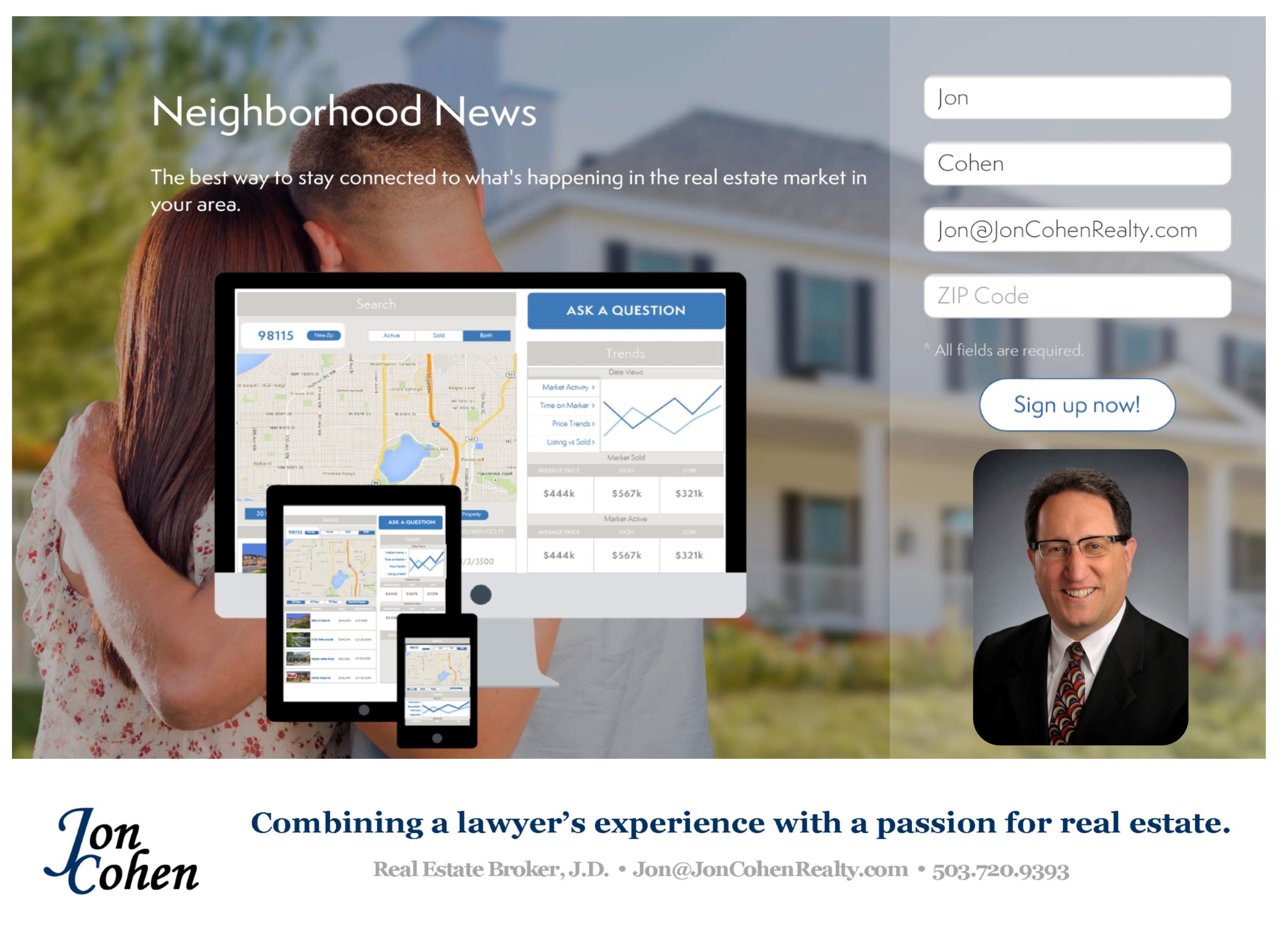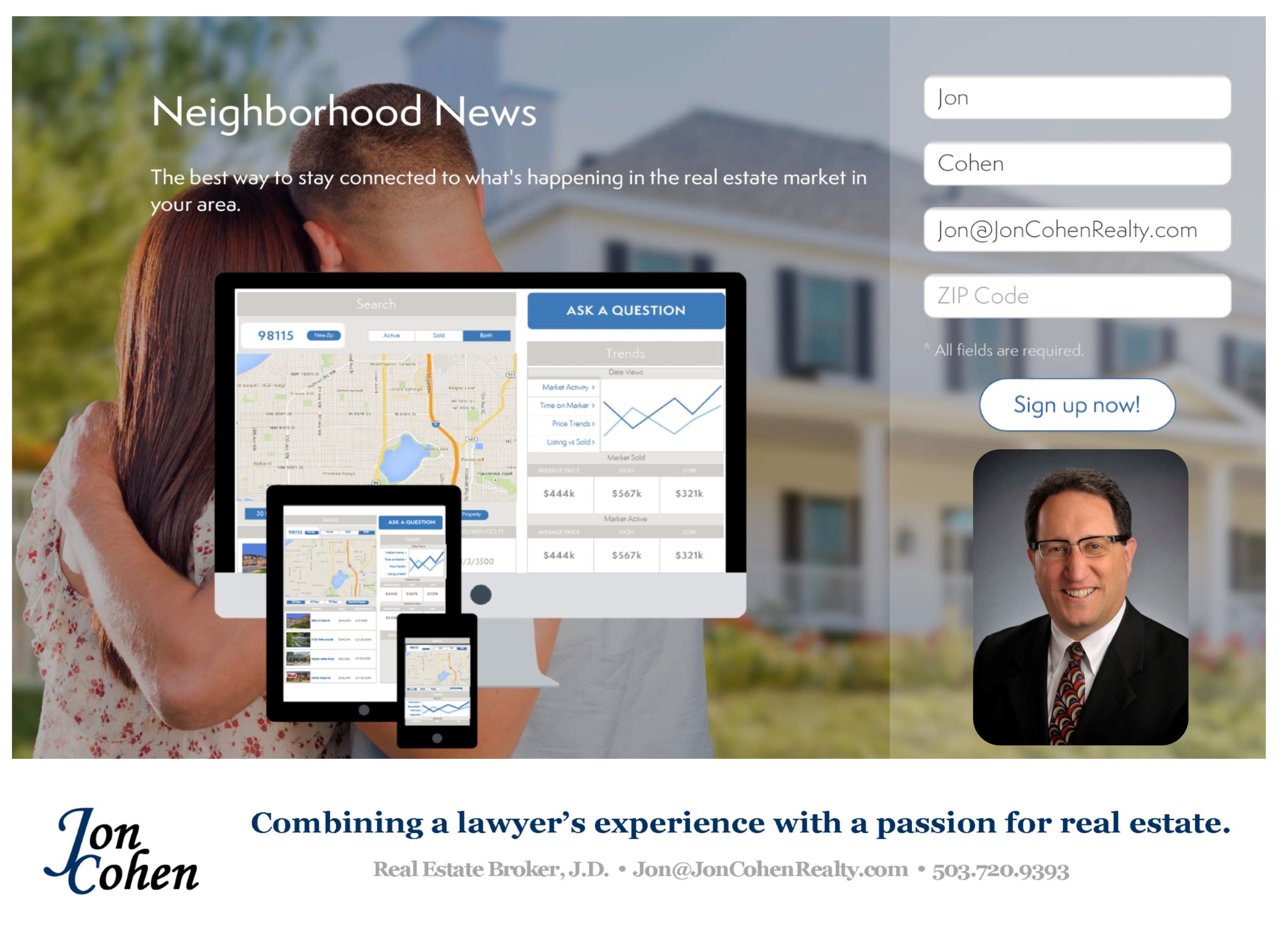 Neighborhood News is the best way to stay connected to what's happening in the local real estate market. This free monthly email newsletter provides current housing activity and trends in your neighborhood or the neighborhood where you're looking to buy.
Sign up for Neighborhood News right now and you'll have a chance to connect with the Portland Timbers – you'll be entered into a drawing for two tickets to the next Portland Timbers home game on July 7, 2018.
Signing up is easy. Just go to the  Neighborhood News page at www.JonCohenRealty.com – or click the photo above – and sign yourself up. You can also send me an email at Jon@JonCohenRealty.com with the zip code of any neighborhood where you might like to live or buy investment property.  You will receive your first Neighborhood News right away and receive monthly updates with fresh data every 30 days.
This is just one of the ways I can help you meet your real estate needs.  I am always happy to connect with you to talk about your real estate goals and how I can help you achieve them.  I look forward to connecting with you soon.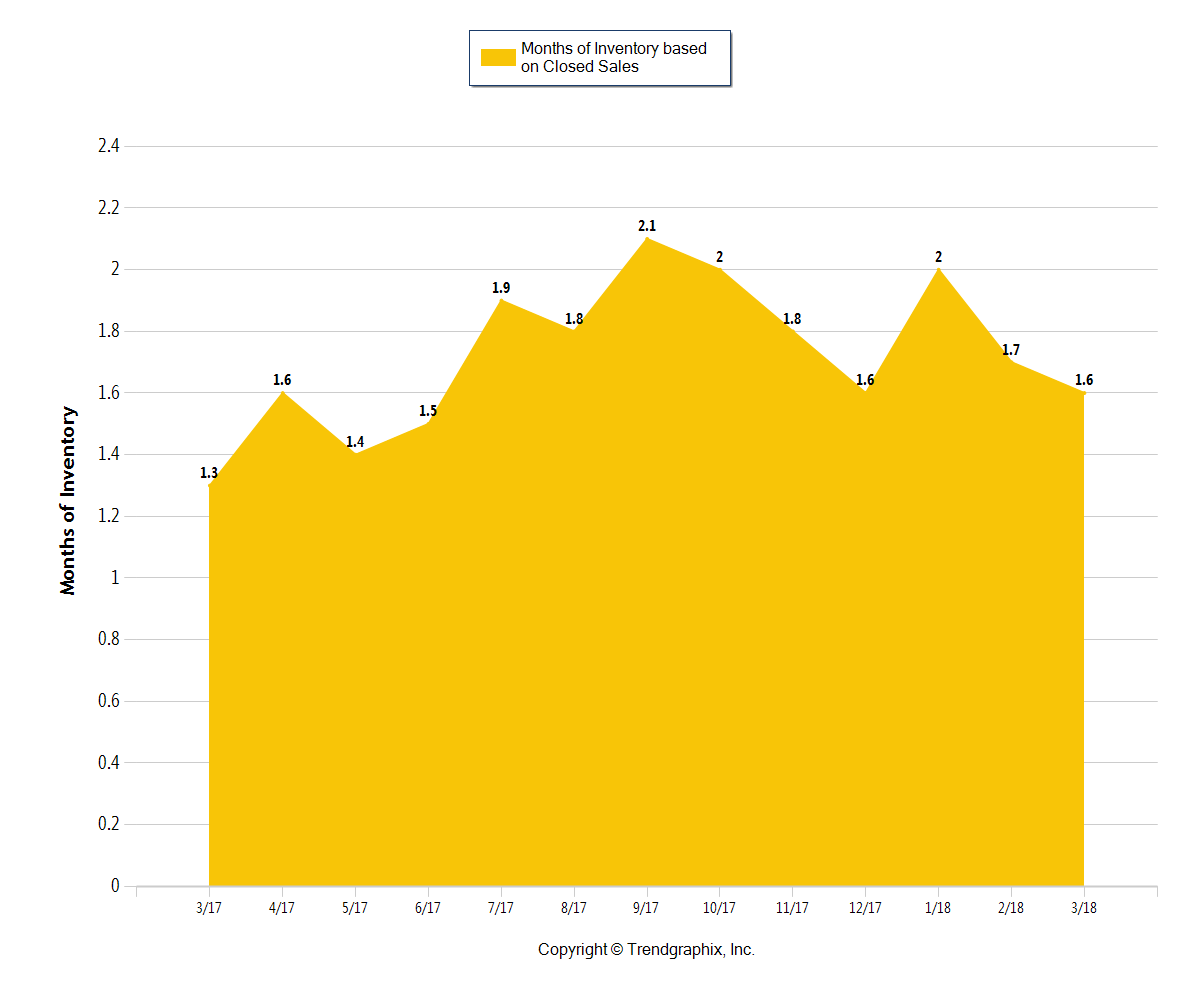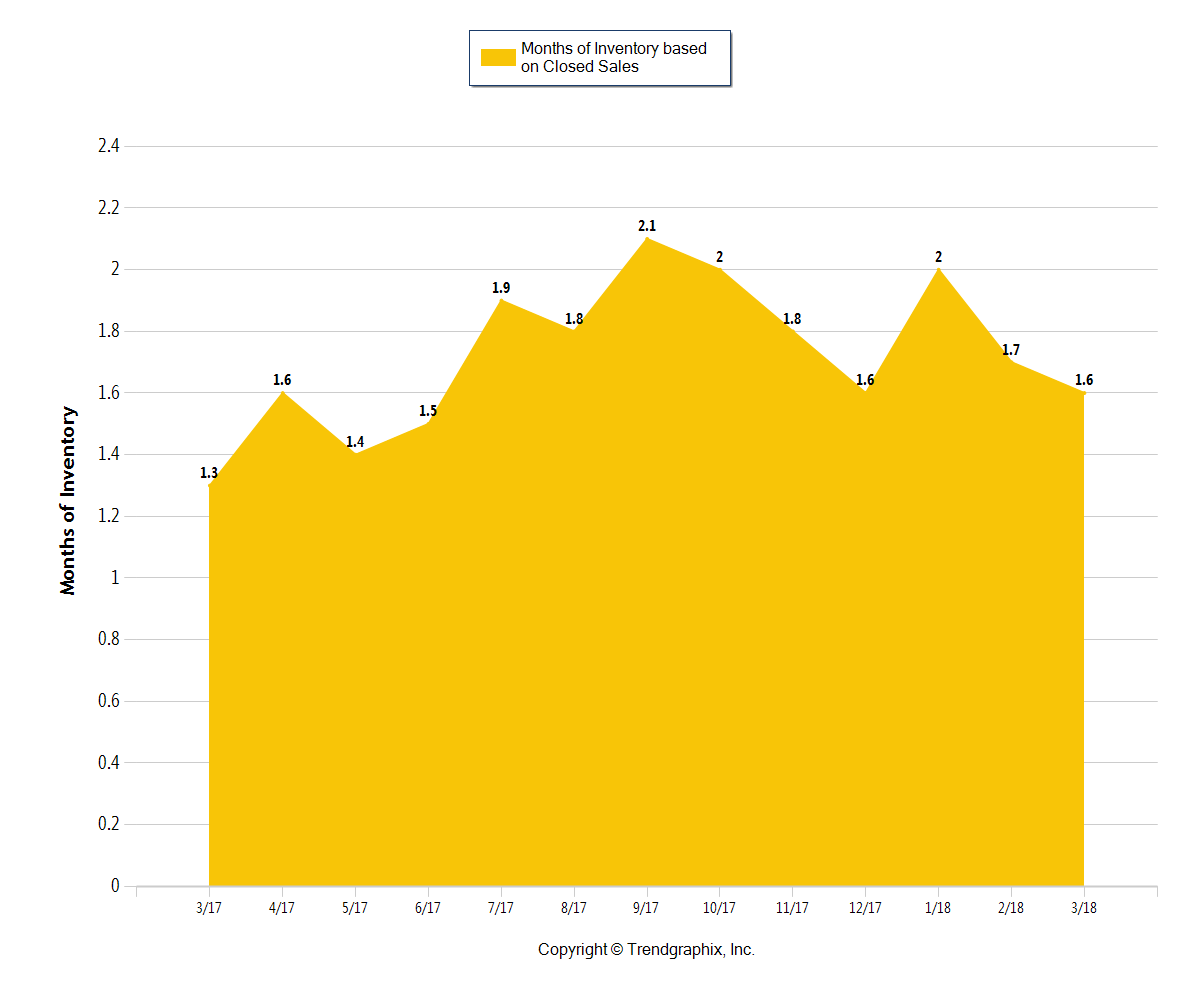 The Portland real estate market is poised to accelerate into the spring selling season.  January and February brought a slight uptick in residential inventory from the end of December, 2017. Our inventory dropped back down to 1.6 months by the end of March, up from the same time last year.   The median sale price for a Portland-area home was $395,000 in March, 2018. This is 6.8% higher than a year ago. Houses are also moving just a little faster, with the median number of days on the market dropping to 55 – 5% lower than a year ago.
I expect to see more houses listed for sale in the coming months, typical for the spring month. I also expect the number of active buyers will increase, maintaining pressure on inventory levels and prices generally.  For more information about your current neighborhood market, the market in the neighborhood where you'd like to move, or any of your real estate needs, please do not hesitate to contact me at Jon@JonCohenRealty.com or 503-497-2980, and look for your neighborhood information on my website – JonCohenRealty.com.